Why even entrepreneurs need public relations
by
Jennifer Chamberlin
June 2020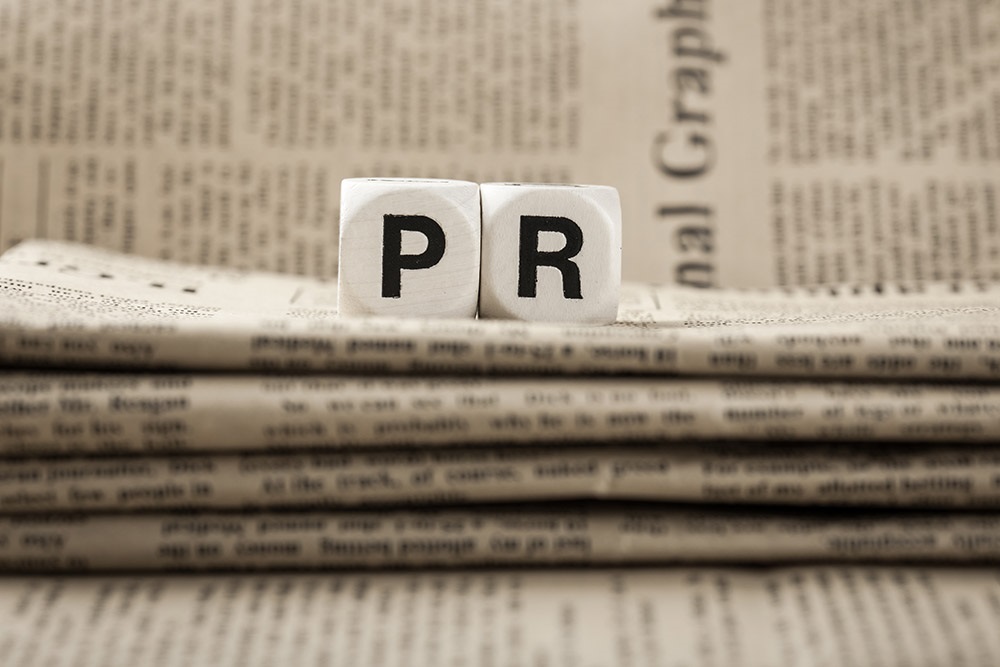 When we think of PR we often think of big companies with big budgets, successful campaigns and some unforgettable mistakes (here's a list of the 10 biggest blunders) but what does it mean for the entrepreneur and how important is it?
Let's begin by looking at what public relations are. Any of the following can be included: communications, social media, websites, TV & radio, events, marketing, but in sum it's any way people build mutually beneficial relationships and share information.
It's well known that if you market to everyone, you'll sell to no one. The better you know your niche, the more successful your PR will be. At the end of the day people do business with people. If you want your PR to be effective, then you're going to need to know your ideal client as well as you know your good friends. What do they do, where do they hang out? What are their aspirations, their frustrations? What makes them get out of bed in the morning? What are their goals and objectives?
You'll also need to know your offering, what value does your product or service provide? What pain point does it alleviate? How will a customer feel after buying from you? Keep in mind your mission statement and your 'why' as these will be of interest to potential clients.
In 2020 we're constantly building relationships, anywhere and everywhere. We spend time researching all manner of subjects on the internet, we're often on social media interacting with tens, if not hundreds, of people each week.
It's also easier than ever to interact with brands we like, and those we don't! We can also discover the people behind the products and services. How many of us now watch the TV with our phones in one hand, ready to note or research anything of interest, whether it's places to go, things to see, restaurants to try or people to follow?
So how can you make your PR as effective as possible? Here are my tips:
- Write, write and write some more, compose blogs, posts for social media, copy for your website. If you don't like putting pen to paper or your fingers to the keyboard, then pick up your phone and dictate what you want to say, as if you were having a chat with your best friend. Then have it transcribed by software such as rev or otter. You can then have it proofread by a virtual assistant or proof-reader. It's so much easier to correct something that's already written and you'll have beaten the blank page syndrome.
- Brain dump all the ideas you have, then pick one and mind map everything that comes to mind. You can then structure the actual piece of writing with a beginning, a middle and an end.
- Once you have a number of articles you can repurpose them for your social media posts.
By improving your PR, especially your social media, you'll get to know your ideal clients even better, as it's so easy to interact with them, and you'll also be able to share your knowledge and expertise, making you the go to person when they have a need you can meet or an issue or problem you can solve.
If you want to build genuine relationships on social media, then I do recommend letting people see the real you. Here are some common errors it might be worth avoiding if you want to maximise your opportunities to let people get to know, like and trust you:
- Hiding behind a pseudonym or business name and making your real name hard to find;
- Not showing your business name on your personal profile (on Facebook) or in your bio (on Instagram);
- Using your personal profile for business use, I know more and more people are doing it, but that doesn't change that it's still against most of the Ts & Cs and you risk having your pages/profiles shut down at any time and losing everything you've worked so hard to create. As much as it may improve the reach, you will always get in front of the people you need to, it just might take a little longer and you might need to be a little more strategic and intentional about it.
In conclusion, PR has evolved beyond recognition since Richard Edelman founded his PR firm in 1952 (special mention as I was proud to work in their Parisian office from 2012-2013!). It's now accessible to anyone and everyone, and as important for big companies as for entrepreneurs. If it feels overwhelming then don't hesitate to reach out for support, from a PR expert for the strategy or a VA to help you get the job done!