Overcoming challenges as a Virtual Assistant
by
Jennifer Chamberlin
November 2021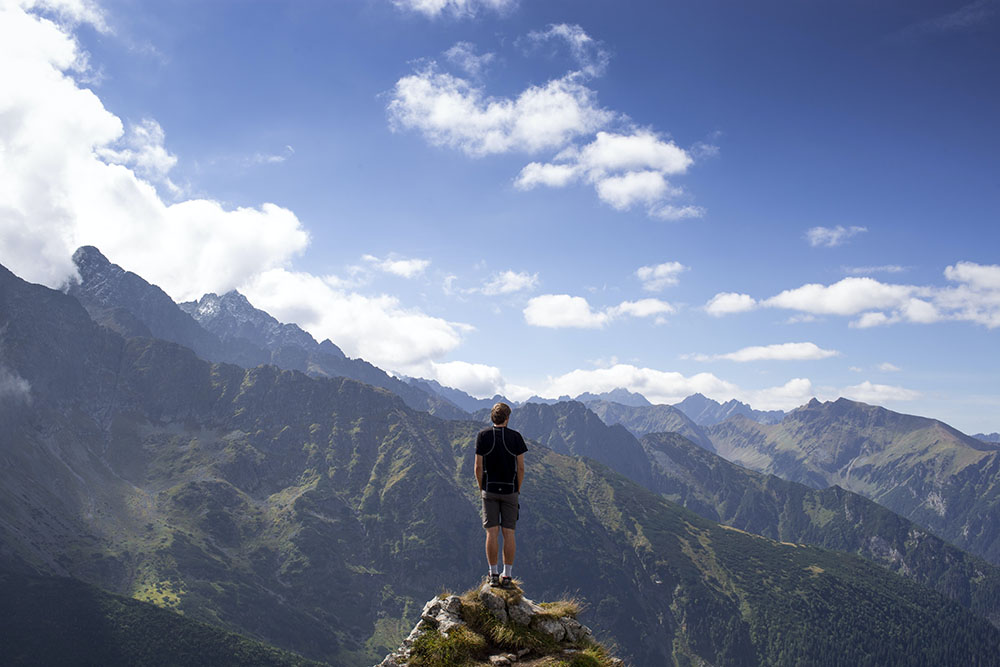 I've encountered my fair share of challenges during my (almost) five years in business. In this month's blog article I identify some of them and look at ways to over come them.

The challenges of being a virtual assistant largely revolve around the diversity of the job. No two clients are the same and the range of services you provide means we have to be proficient in a wide range of skills. Let's take a look at ways of overcoming some of the challenges we can face as a VAs.
• Building a routine
• Time management
• Communication problems
• Different time zones
• Alternative working methods
• Fear in your own abilities (aka Imposter syndrome)
• Language Barriers
Building a routine
Creating a daily routine is key to being a successful VA. You need structure, discipline and focus to deal with your workload efficiently and effectively.
To get you ready for the day's work ahead, doing some exercise and eating a healthy breakfast is a great start. Getting any non-work-related tasks such as taking the kids to school, doing the washing up, or vacuuming out of the way before you sit down for work. Keeping your home and work life separate is essential. One of my coaches swears by 30 busy minutes each morning. Once they're done, that's it, she moves on to her work and turns a blind eye to anything she might not have got round to.
Create a schedule and stick with it. You can do this with an online calendar such as Google or Outlook, using an online app or being old skool with a diary. Start work at the same time each day and plan your week ahead. Time blocking is a great too, but remember not to overbook your time and allow gaps as other things will always crop up, and you'll need to be able to fit them in.
There's a fab principle called Eat the frog, which says it's better to start your working day with the more complex task first and then move on the easier ones. This gives you a sense of achievement and success early on in the day which will encourage you to keep going.
Don't forget to schedule breaks and take one after completing a complex piece of work. They don't have to be long, just 5 minutes, but during them move around and step away from the computer, get some fresh air and drink some water.
A final principle is to never work every day. You need at least one day a week when you can relax and take care of other needs. You'll come back refreshed and reenergised.

Time management
Managing your time effectively is crucial to being a good VA. Your client will want to know how long you've spent on their tasks and you need to know too, so you can invoice them when working on an hourly basis.
The first thing to do is make a plan. Without planning what you will do when and for who, you'll never be able to deal with all the work you have to do. Remember that plans don't have to be set in stone, they can be flexible and you can revise them daily.
To know exactly how much time you've spent on each project, I recommend using time tracking software such as My Hours.

Communication Problems
When it comes to communication, nothing is better than being in the same room and talking face to face but a virtual assistant rarely has that opportunity. We have to make the most of other forms of communication such as video calls, email, messaging or texts.This makes us reliant on technology, which can sometimes fail. Connectivity issues, emails going to the spam folder and so on.
It sometimes isn't possible to talk immediately to a client when you have a problem and that can be tough.
To overcome this, having clear procedures written down such as SOPS can be really helpful, and they aid in ensuring instructions are clearly understood before starting any work. Using platforms like Slack that allow messages to be managed efficiently can also help prevent any critical information from being missed. The best rule though is to keep talking. When a message isn't clear or you're not sure what to do, ask. Pick up the phone, jump on a video call and keep communicating.
In addition, when planning your week / month, let your client know when you will be working on their project. Ask if they will be available to supply further information and the best way to contact them. Let them know when you'll be away or unavailable so you can manage their expectations.

Different time zones
If you have international clients, then time zone differences can present some challenges.
Ensure meeting times, deadlines and anything else that is time-sensitive are all recorded in the correct time zone. In Google calendar it's easy to display two time zones and meetings can be easily set in different time zones in Office 365 making it easier to avoid mistakes. Otherwise I recommend using a time zone app on your phone or this website.
If your day is their night or vice versa, then agree on a time that is suitable for both of you to schedule a catch-up call.
Alternative working methods
Working from home or working alone isn't for everyone. It takes time to adjust and it can be challenging to maintain focus and discipline when your boss isn't breathing down your neck (!) and your colleagues aren't working at the desk next to you.
It can also be tricky when dealing with the needs of each individual client, who will all have their own ways of working, needs and requirements.
Having a good planner, so all of your work is clearly scheduled with start and finish dates, communication methods, assignment details and so on is crucial for success. You may be able to remember things for one or two projects, but once you have four or five, things can soon get more complicated.
You may need to learn to use new software if your client asks you to provide work in a medium you've never used before, so don't forget to schedule in time for your own learning.
It may happen that you can't achieve a set deadline. Make sure you let your client know as soon as possible and ask for an extension. You need to build strong, honest communication and trust if you want to build long lasting relationships with your clients.
Fear in your own abilities
When first starting out, it can all seem very overwhelming and you may have doubts about your own abilities. The trick here is to take things one step at a time and keep everything compartmentalised. On your to-do list, tick off each piece of work as you go and it will soon become less intimidating.
If you don't posess a required skill set, be honest. You can either say you can't do the work, refer it to a collaborator you trust, or, if you're prepared to do some training, watch YouTube videos for simple stuff, or take one of the many affordable online courses for more complex things. Udemy is an excellent resource for this.

Language barriers
Another problem with international clients can be the language barrier. To be a bilingual VA like myself, you'll need to be completely fluent in the languages you offer both verbally and in writing.
But even when different cultures speak the same language things can become tricky. For example, the United Kingdom, the United States and Australia all have language and cultural differences despite them all speaking English.
To overcome this, you can use things like Grammarly, software that helps with writing fluency, accurate spelling and grammar for different types of English and once again, pick up the phone of jump on a video call to iron out any bumps that may occur.
Organisation, discipline and focus are key to being a successful virtual assistant. These elements are so important to me that I actually had discipline and focus as my words for the years in my first three years of business. Establishing a solid routine, a strong mindset, and excellent communication strategies will set you on the path to success.