Making the most of your summer as an entrepreneur
by
Jennifer Chamberlin
July 2023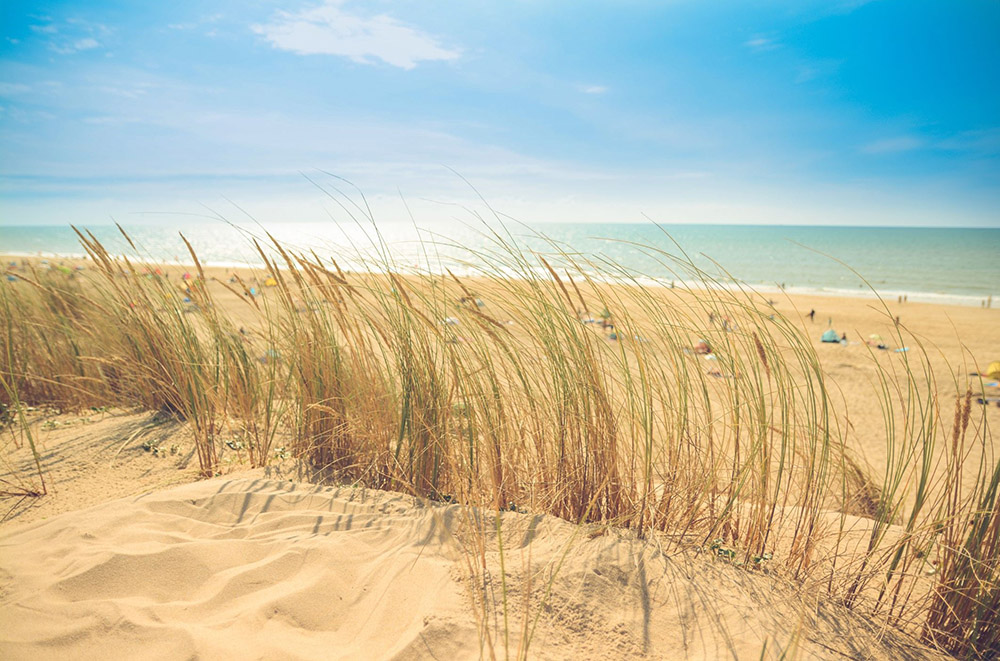 Sizzling Success: making the most of your summer as an entrepreneur!
Ah, summertime! (In the northern hemisphere at least!!) The sun is shining, the days are longer, and it's the perfect opportunity for you to take a much-needed break and recharge your batteries. As  entrepreneurs, we're all familiar with the challenge of finding a work-life balance so it's good to remember how a little summer fun can boost our productivity and creativity.
Let's dive into this article to discover some exciting ways we can make the most of this vibrant season!
Embrace the great outdoors
During summer, nature beckons with open arms. Make the most of the more clement weather to step outside of your office to soak up the sun (but don't forget the factor 50 beforehand!!). Grab your laptop or a notebook and pen and go outside to write your next blog or content for your social media, take those weekly meetings from a quiet space in nature if you're lucky enough to find one near you. You might just find that the change of scenery and fresh air gives you new ideas as well as a dopamine hit!
And whether it's before or after your workday, a relaxing stroll in the park, forests or fields near home or a challenging hike in the mountains or a refreshing dip in the ocean on the weekend.  Finding a way to reconnect with nature can rejuvenate your mind and provide fresh inspiration for your business.
Host a virtual summer get together
Who said summer get togethers are only for family and friends? Organize a virtual summer extravaganza for your clients, your team or your peers! Invite them to join a fun-filled video call, complete with games, icebreakers, and a chance to share their entrepreneurial stories. A virtual gathering will not only foster a sense of community but also provide an excellent networking opportunity.   You could share recipes for mocktails, or that energy giving snack for the afternoon slump so many of us get!
Create a summer reading list
Summer is the ideal time to indulge in reading a book and it doesn't have to be leisure. Whether you enjoy chick lit, a murder mystery, an autobiography, or more motivational reading with self -development books, reading can spark creativity and inspiration. Find time each day, even if it's only 10 minutes, to immerse yourself in a literary delight and reap the rewards.   Check out my regular posts on my social media to see what I've been reading!
Cultivate a hobby
A well-rounded entrepreneur is one who knows how to balance work and play. Why not explore a new hobby or rekindle an old one this summer. Whether it's cross stitch, painting, gardening, playing a musical instrument, or learning a new language, hobbies provide an excellent outlet for stress and help cultivate new skills that might surprisingly benefit your business.  I recently had to do some sewing for my daughter's Guide badges and found it surprisingly therapeutic!
Opt for a digital detox
In the fast-paced online world, it's easy for us to get overwhelmed by constant notifications and distractions. Make the most of the summer to temporarily disconnect from your devices and immerse yourselves in the present moment. This break will not only reduce stress but will enhance your focus and creativity.  Bonus: your family and friends will appreciate you being more present and engaged with them!
Plan your next break!
And finally, why not plan your next break.  Whether it's for business or pleasure, having something to look forward to will make going back to work easier.  The autumn can be such a dull season so book that trip to that city you've always wanted to see or that networking / sales event you've always wanted to attend, or take the family away to a theme park, the beach or the mountains, or even just a local campsite to get a well-earned break from routine.
Summer presents a golden opportunity for us to relax, rejuvenate, and recharge. Make the most of this vibrant season by embracing the great outdoors, hosting virtual summer get togethers, indulging in summer reading, cultivating hobbies, planning a next break and opting for a digital detox. By striking the perfect work-life balance this summer, you'll return to your business with renewed vigour, fresh ideas, and a greater sense of fulfilment. So, go ahead and savour the sweetness of summer while building a thriving entrepreneurial empire!
And if you want to really switch off but you're worried about coming back to 1000s of emails, contact us via email to see how we can help with email inbox management while you're away!!