Unlocking entrepreneurial success: valuable insights from a VA turned Business Consultant
by
Jennifer Chamberlin
June 2023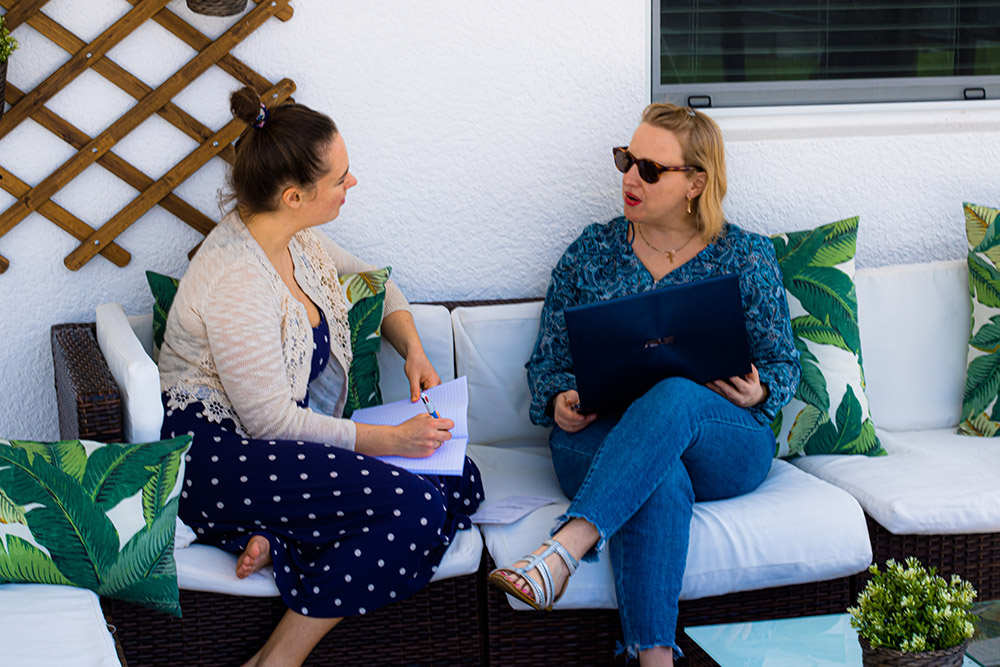 Over the past seven years, I have established a reputable presence as a bilingual Virtual Assistant (VA), building a team of experienced professionals who offer comprehensive support services to busy multilingual entrepreneurs. With expertise in English, French, Spanish, German, and Italian, we have successfully collaborated with clients across five continents.
While I have achieved recognition in my current role, I am driven by the desire to explore new opportunities. Who am I to believe that I can excel as a business consultant? Let me tell you my story and what I've learned.
Professional experience:
With over 20 years of professional experience across various industries, I have worked in a variety of companies across Paris and the Ile de France.
Since the launch of my business in 2016, I have collaborated with translators, coaches, consultants, small and medium-sized companies, film producers, entertainment professionals, restaurant owners, psychologists, and IT startups. This diverse exposure has allowed me to witness the spectrum of business scenarios, from good to bad.
Growth as a VA and Business Owner:
Through my journey as a VA and business owner, I have discovered that the most vital lessons have been about myself. I have learned how to self-motivate, set targets and goals, maintain discipline, and stay focused, all without the oversight or direction of others. In fact, during the initial years of self-employment, "focus" and "discipline" became my words of the year, prominently displayed above my desk. I have also become adept at crafting my ideal day and week, utilising time-blocking techniques to optimise productivity. Furthermore, I have gained insight into my own rhythms and how to accommodate them when running my business. As a woman in her mid-40s, I have faced the challenges of hormonal fluctuations combined with the inevitable ups and downs of entrepreneurship.
Ongoing learning:
Recognising the importance of continuous growth, I have invested significant resources and time in my own professional and personal development. I have had the privilege of training with industry luminaries, starting with PA/EA training with the IMA International Management Assistants, leading me to world renowned mentors. In addition, I have pursued training as a VA and a business owner in order to launch my business, and followed additional training to learn about topics such as money mindset, launch skills and sales techniques.

Alongside these trainings, I have voraciously consumed books by influential authors such as Denise Duffield Thomas, Marie Forleo, Elizabeth Gilbert, Ann Hiatt, and many others, which I regularly share on my social media platforms.
Embracing the power of community:
While searching for the right mastermind group that was also affordable, I took the initiative to create my own free, peer-led community. The women who joined this group have been extraordinary, inspiring me with their journeys and providing invaluable lessons that we all learn from. As an entrepreneur, I firmly believe that we are not solitary entities but rather interconnected members of a village. Behind every successful business owner, there is an entire support network.
Sharing knowledge and experience:
Over the years, and particularly in the past six months and through becoming a certified business consultant with Gemma Went, I have accumulated a wealth of business knowledge. I am confident in my ability to share these insights with other business owners.
Here's how I can guide your growth:
> Research methodology: How to effectively research clients, identify new leads, analyse competitors, and discover a unique selling proposition (USP).
> Business strategy: Assisting in defining personal values, understanding the "why" behind your  business, crafting a compelling mission, and aligning these foundational aspects with overall clarity.
> Finances: Empowering entrepreneurs to set solid financial goals and create offers, be it products or services, that align with those goals. This approach ensures progress towards financial targets, allowing individuals to achieve desired income levels and live fulfilling lives.
> Operations: Drawing upon extensive business experience, I possess the expertise to streamline administrative tasks, optimise time management, oversee project coordination, and manage events. I excel in the art of delegation and can help entrepreneurs refine their business operations.
> Marketing and sales: With a deep understanding of effective marketing techniques, I  guide business owners in establishing their brand presence, leveraging communication channels to create a network, and use  social media, websites, and newsletters for business growth. Additionally, I can teach you how to conduct discovery calls that lead to conversions.
> Mindset and energy clearing: Recognising the significance of a resilient mindset, I  share strategies and practices to maintain a positive outlook, even during the most challenging times. Moreover, I offer energy clearing sessions to help entrepreneurs overcome limiting beliefs and silence their inner critics.
Plain sailing?
Throughout my journey, I have encountered numerous obstacles. From experiencing redundancy and negotiating my departure from multiple companies to pursuing higher education while raising young children, my path has been far from straightforward.
I have also faced burnout, battled depression, and weathered financial setbacks that pushed me to the brink of giving up. However, I believe that these challenges are learning opportunities. By taking the time to pause, breathe, and reflect on the lessons they offer, we emerge stronger and wiser. I do not claim to be a perfect guru, perched atop a mountain; rather, I am a guide who walks alongside you, experiencing the same battles, taking it one day at a time, and hoping for a better tomorrow while learning from the past.
Embracing a holistic approach:
Today, I bring all that I am, everything I have done, and everything I have learned to serve my clients. Adopting a holistic approach, I recognise the importance of addressing both business needs and personal well-being. After all, providing the best service or products to clients requires an individual to be in the best possible state themselves.
I have discovered my passion for encouraging, empowering, and inspiring other business owners to create their best lives. While my own business and personal life are far from perfect, I believe that life is an ever-evolving journey. Though we may chart a path from point A to B, the universe, a higher power, or whatever one may call it often has different plans, and we encounter bumps, detours, and challenges along the way. Despite the difficulties these obstacles present, I firmly believe that each one offers valuable lessons for personal growth.
My ultimate calling is to provide exceptional support to those who seek guidance, leveraging my own experiences to the best of my abilities. So, whether you require assistance with administrative tasks, translation, project or event management, or you feel stuck in your personal or professional life and need a non-judgmental ear, I am here, waiting to hear from you.
PS: A heartfelt thank you to Helen Schoeb, whose inspiration led to this blog article.