How a Virtual Assistant can Help With Your Sales Funnels
by
Jennifer Chamberlin
November 2022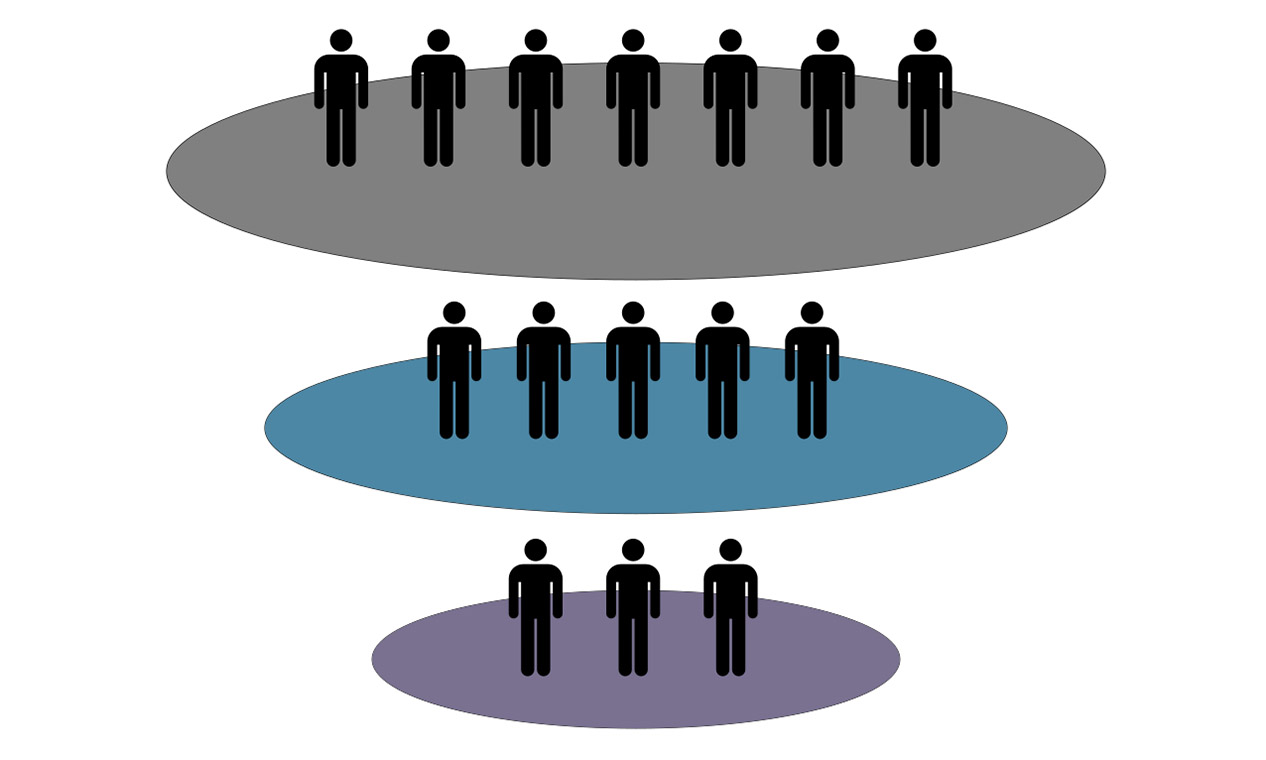 Virtual assistants are still seen as something of a new idea, but more and more business owners are coming to see why and how they are so useful. A virtual assistant can help with all kinds of administrative tasks, but here we'll look at how they can improve your sales, notably by focusing on your sales funnels, making it easier to bring in your dream clients and make you more money..
What is a Funnel?
A funnel is a clever web marketing tool that influences the behaviour of those visiting your website and leads them through a purchasing funnel that is far more likely to make them buy what you're offering or commit to an action you require.
This is how they work:
1. Attract Attention – A potential client is attracted by a social media post, website link or some other method to the top of your funnel.
2. Stimulate Interest – The page they land on shows them the product or service you're offering and how it can solve their problem. To learn more, they must proceed to the next page via another link.
3. Ignite Desire – From here, the prospect can see just how much they need what you have to offer. They are likely to do a little research but ultimately will be converted and want to use what you provide.
4. Convert – The potential client takes action and buys the item, uses the service, schedules a demo, or does whatever else you want them to do.
What can a Funnel do For Your Business?
Funnels are designed to generate traffic. Attract and convert the best customers for all kinds of businesses, including products, services, coaching, online training, etc.
They work for almost every business model with online customers and are used to sell tickets to live events such as workshops, conferences, and seminars.
Many drop shippers use sales funnels to sell their products as do regular online retailers.
How can a VA Help You Set Up Your Funnel?
There are several steps required to build the perfect funnel, a VA can help you with this.
To start, you need to create an ideal customer avatar. This should include as much detail about your perfect client as possible. There are various ways of doing this, including:
● Creating ready-made customer profile templates.
● Implementing client profiling software.
● Gathering feedback from your current customers.
To further target your ideal people, you can also try:
● Looking at how you have gained your existing clients.
● Niching down the problems your business or product will solve.
● Understanding your industry in greater depth.
1. There's no point in re-inventing the wheel and there are some great, ready-made customer profile templates available. They help you pinpoint the characteristics of your perfect client and can keep track of current client information, all of which give you a competitive business advantage.  Your VA can fill out these templates with some input from you.
2. There are various customer profiling software tools available, Hubspot CRM offers a free tool for you to use. Your VA can input the required data to produce valuable reports.
3. A VA can look back at your customer feedback and draw up a document highlighting any recurring positive and negative points made.
4. How have you gained your current clients? A VA can look into how you can expand on this and make it work more effectively to become a part of your funnel strategy.
5. Many businesses are too generalised, which dilutes their ability to attract clients and ultimately make sales. Rather than being a little fish in a big ocean, niche down and become a big fish in a small sea. Your VA can help you identify which of your products or services are best sellers and the types of clients who buy them from you.
6. By getting your VA to do a deep dive on your competitors, including what they offer, how they promote themselves and what extras they provide, you can get a better understanding of how you can beat them at their own game.
7. Once you've set up your funnels, use double comparison campaigns that try slightly different strategies side by side, allowing you to see which work best. A VA can review the data and help you make valuable changes.
A good virtual assistant will work with you to build a strong sales funnel and anything else your business needs from an administrative standpoint. They can be a tremendous asset, helping you make your enterprise run more smoothly while increasing profitability.
If you don't already have a VA helping you with your sales funnels, then I'd love to chat about how My Bilingual VA could support you. Send me an email via my website or drop me a message via my profiles on social media.