How a Virtual Assistant can Help with Corporate Marketing Strategy
by
Jennifer Chamberlin
April 2022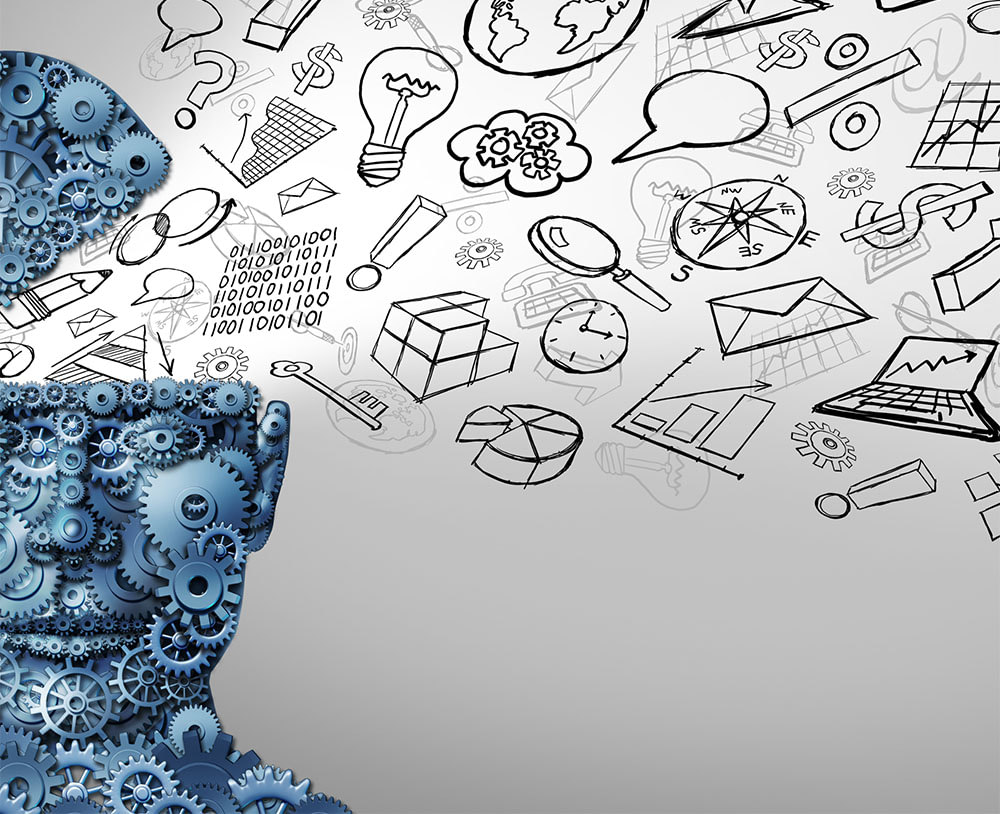 Let me start by clarifying what corporate marketing is all about. We're familiar with promoting our products and services, but what about promoting yourself, your company as a whole, what it does and how it can benefit others? This is what corporate marketing strategy is all about and the good news is you don't have to do it all yourself, a VA can help you.

Branding and Messaging

Depending at what point you invite a VA to assist with your business, they can be useful in solidifying your concept and working on strategies to get your message out to your target audience.
Corporate marketing includes every detail about your company, from its mission statement, website copy, brand image, social media onboarding, or newsletters, to anything that tells the story about the company itself, rather than what it's selling.

Why You Need Corporate Marketing

Good corporate marketing generates customer interest by stimulating new engagement while nurturing the loyalty of existing clients.
Bigger companies will hire a corporate marketing team to do this, while new or smaller enterprises have to do the legwork themselves unless they employ an assistant or, far better, the support of a VA. A VA can take over the day-to-day requirements necessary to keep the machine running smoothly while you deal with what's more important, serving your clients or selling your products.
Having a helping hand to do all of the time-consuming jobs makes a massive difference to how fast you're turning a profit, rather than being bogged down in creating email campaigns, designing adverts, or honing your website content.

Getting Social

No business today can be truly competitive without a social media presence, it's a marketing gift when used effectively and a VA can help you to keep it greased and running like a well-oiled machine.

Be Seen and Show Authority

The goal is ultimately to increase the visibility of your brand image and ensure you build trust in your audience. This can only be done by proving your authority and showing why your business is special.
This works to your advantage, as once you've created a happy client, they become a brand ambassador and will happily share and like your social media posts as well as tell family, friends and associates what your company does.
What's to Consider in Corporate Marketing Strategy?
For success, you need to consider a few points:
● Communicate clearly – Be concise, be fun, be consistent.
● Offer a unique selling point – Why are you so different from your competitors?
● Be genuine – People can smell bullsxxx a mile away and mud sticks!
● Make yourself recognisable – Use bold, impactful brand imagery that gives your business a unique identity and be sure to maintain it across the board.
So, what else can a VA do to help your company thrive and grow its corporate marketing strategy?

1. Give Value

Write blogs, articles and newsletters that don't just promote what you're selling but give value by educating about related topics to your old, new and potential clients.
For example, if part of your business ethos is focused on ethical, environmental practices, then blog about it. Let people know why it's important to you, your company and the world in general.
Not everyone likes to read articles, so how about doing some personal interactive interviews? Choose highly respected, influential people in your field and talk about things your clients really care about. Even better, do it live and let them get their questions answered by the experts.
Offer VIP time where your most valued clients get your undivided attention for 30-minutes free of charge.
Your VA can do all of the legwork behind the scenes, setting this type of thing up. They can create articles, newsletters, and presentations so all you need to do is just add the final touches.
A VA can research people of interest using LinkedIn and online searches, then contact them and set up meetings. All of this saves you hours of work while making you and your business look great.

2. Understanding your customers

If you don't understand what your customers want, you cannot succeed in business. Your corporate image must reflect what your target audience wants and communicate your offering to them with pinpoint accuracy.
Only when you truly know your customers will you be able to provide what they need. A VA can do the work to find out who your best audience is and what they want most, so you can serve them better.
This could be done by sending out customer surveys to find out more about what they like and dislike about your brand. Look at customer feedback and research which of your competitors' people most like and why. Don't forget to offer a sweetener for anyone completing a survey!

3. Individuality

In today's world, your business must stand out from the crowd and for all the right reasons. Do a competitor analysis to discover what the others are offering and look for gaps in the market you can fill. Finding the perfect niche can make a huge difference because you'll appeal to a very select customer base. This is easier to target and they will be more likely to buy from you because you fully understand and cater to their needs.
A good VA can do all the necessary research for you and use it to create an analysis, demonstrating the results of their findings.

4. Consistency

Be careful not to send mixed messages. Work out your company voice, your style of communicating with your audience, the words you use, the tone (friendly, funny, optimistic), the font style and the size of the letters, including all H tags and basic text. Keep your message consistent, don't give a particular message in one place and then the opposite in another.
This helps your audience connect with you, become familiar with what you have to say and instils trust. Soon, they'll feel as if they know you more personally. A VA can help you achieve this.

5. Never skimp on customer service

One thing that lets so many businesses down is poor customer service. This is something of critical importance because even when something goes wrong, providing the service you offer is exceptional, you will more than likely keep the client. By promising this in your corporate marketing message, you'll attract more customers. People want to know you've got their back and will look after them no matter what.
When you're starting out, it can be hard to deliver this level of service. Things that help include automated instant email responses telling the client you will contact them within a specific time period and thanking them for their patience. This lets the customer know what to expect.
You can also ask them to supply additional information so they feel the process is moving forward.
It's vital to ensure they are contacted as promised and their grievances resolved as quickly as possible. Going the extra mile will soon build you a loyal following.
Your VA can set up an email sequence and help you create your customer complaints policy.

6. Social Media Presence

Finally, we come back again to this really important element; building a strong social media presence. The key to success is keeping what you post current, on-point, visually impactful and content-rich yet concise.
Make your audience feel like they are your friends by telling them the inside story about what's going on in the business and sharing your successes, but also give them some insight into any problems. For instance, explaining how you were hoping to offer a particular product but are now unable to due to supply chain pressures lets them feel they are a part of what's going on.
Blogs should be interesting, educational and easy to read and give your audience some great free information.
Your VA can help you create social media posts and schedule them. Research and proofread any blogs or articles or even write the drafts for you to finalise. They can also help you keep up with current SEO (Search Engine Optimisation) strategies and implement them to improve visibility.

Ultimately, good corporate marketing ensures your audience knows exactly who your company is and what it's about. It develops a strong brand awareness while establishing trust and credibility that will keep your customers loyal. A VA can do a huge amount of the legwork to help you achieve this, leaving you to concentrate on your zone of genius.