5 lessons I've learned during 5 years in business
by
Jennifer Chamberlin
December 2021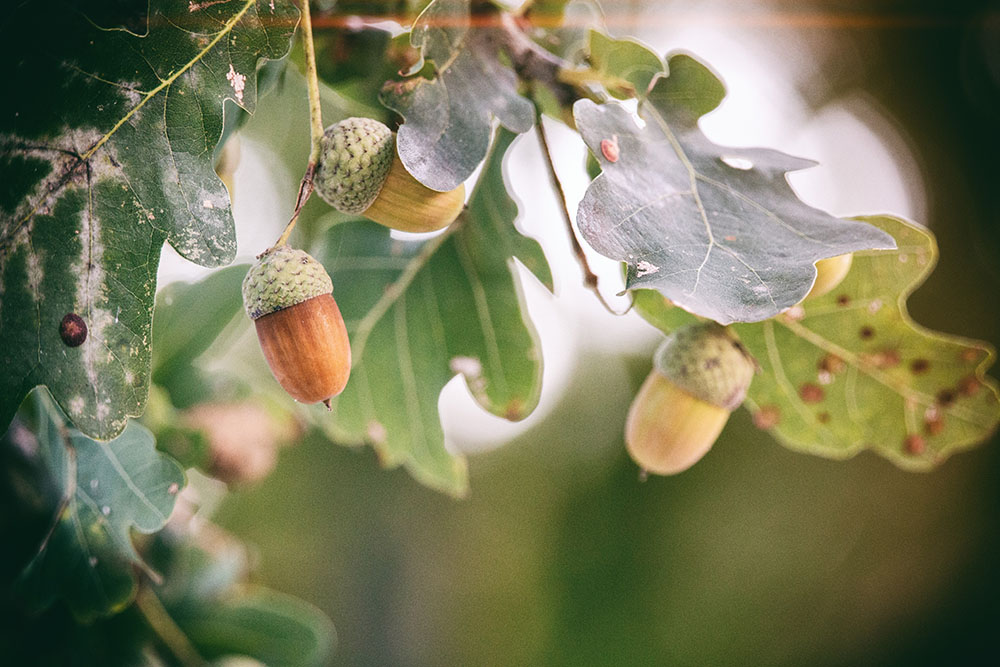 There are moments in life that just seem to be serendipity. Five years ago, on the 10th of April 2016, one such moment happened to me. Having worked mainly as a corporate PA for 15 years, I was made redundant (and not for the first time, but that's another story!). It left me feeling somewhat disillusioned, as I'd put so much of myself into the role.
A Glimmer of Light
Luckily, I belonged to a PA's network group on social media, where, on that fateful Sunday morning, I chanced to discover something I'd not really heard of before - Virtual Assistants (VAs). It caught my attention straight away, and I immediately asked for more information. Amanda Johnson, the owner of the VACT in the UK, was on the phone with me within an hour! She spent a long time explaining the concept of VAs and reassuring me that I'd make a perfect one. When I finished the call, I was so excited and had a powerful feeling that "I can do this!".
Part of my redundancy package included seven weeks of holiday, which gave me the time I needed to get all my ducks in a row, do some training and set everything in motion for setting up my very own VA business.
Becoming Official
On 1st December 2016, I officially registered my business 'My Bilingual VA' with the French authorities and I've honestly never looked back since. I'd love to say clients were beating down my door from day one, but in truth, it has been more of a gentle climb to where I am today.
So, here we are, five years on, and despite a worldwide pandemic, I'm happy to report I'm still here! Today, I have a great portfolio of clients and a fantastic multilingual team working by my side and could never have imagined how much I'd learn along the way. I thought I'd share my five greatest lessons with you and what I've discovered during my first five years in business.
1. Know Yourself and What You Want
When we start our working lives, few of us really know what we want. I consider anyone with a clear and definite goal right out of school lucky, yet despite this, many with such aspirations rarely achieve their goals. Sometimes we need to do a bit of living to truly find out who we are and what we want.
To discover who you are, you need to recognise a few things about yourself first, including your:
● Strengths
● Weaknesses
● Thoughts
● Feelings
● Passions
● Fears
● Desires
● Dreams
● Tolerances
● Limitations
Ask yourself, where do my talents lie? What am I good at? Then the opposite. Where do I struggle? How can I get help with that? You'll soon start to figure out what you want and what you're capable of.
From there, think about what makes you truly happy and what you want out of life. Then, see how you could use all those elements to make it happen.
Fight for it!
There will always be limiting factors: money, education, experience and so on, but they don't always mean that you can't bring your dreams to fruition.
Fight for what you want! You don't need to start out big, "from little acorns, mighty oaks grow". Develop your business gradually, get training and with it plenty of experience.
Get to know who you are and the things you stand for. This empowers you, gives you confidence and the strength to follow your dreams, so you can make them happen.
2. You Don't Always Have to Say 'Yes' to Everything
When you first start in business, there's a huge temptation to always say "yes" to every proposition. You're still a novice and people may try to take advantage of that.
To gain more expertise, you may have to take on a few clients at a lower rate than you'd ideally want or do work in a field that isn't particularly interesting to you. But you don't have to like the work to be good at it, and if it gives you valuable experience, then it can be worth doing.
Learn to Say No
Once established, you'll need to change your mindset. It's very easy to say "yes" but can be a whole lot harder to say "no"!
When you're established enough to start turning away jobs you don't want or stop working for clients who don't always keep up their end of the bargain; then you can afford to be pickier about what you do and for whom.
One of the most important things to discover about a new client is how well they communicate. If they don't answer your messages or emails within a few hours, it's a pretty clear indication that they may not be the easiest client to work with.
Always remember to draw up a contract and be clear about what each of you is agreeing to. Also, ensure you have adequate business insurance.
3. Be Clear About Your Objectives and Your Why
There's no way to sugar coat it; being in business is challenging. It's your neck on the line and when things don't go to plan, ultimately, the buck stops with you.
This isn't something to be feared but to be viewed with positivity. It gives you the freedom to be master of your own destiny and captain of your ship. It's a great feeling.
Remember I said my business enjoyed a gentle climb? Well, that might be slightly misleading. Growth has been fairly steady, but there would definitely be a few peaks and troughs if I were to plot it on a graph (a worldwide pandemic certainly didn't help!). It takes time to work out the kinks and build a solid client base with whom you work well.
Freedom and Dependability
When I started, my objective was to run a business successful enough to support my family and hopefully give me a bit extra money on top to enjoy. My why was wanting to be free, free to work when and where I wanted, to be free to invest in my family and the activities that are so important to me, notably Girlguiding. I also wanted to work for someone I could depend upon 100% of the time – me.
Each fresh client brings with them a new set of challenges but also a chance to learn. My attitude has changed from fearing the unknown to being excited about learning more. I try to be open and continually improve what I offer. Instead of thinking 'I can't do that', now I think 'I can learn to do that'. Life, after all, is a journey on which we all learn a little each day.
4. Make Time for You
It's not always easy to make time for myself, and I know many other business owners have a similar problem. Life can't be work 24/7. Before long, you burn out, become exhausted and disenchanted, and want to give it all up.
Once you find your rhythm as business owner, then work out how you take time for yourself and what lights you up. Is it going to the gym, going out for a run, baking, taking a scented bath or simply watching the latest series on Netflix? No matter what it is, make time for it and schedule it in your agenda.
5. Build a Strong Team
After I'd been running my business for a while, it dawned on me that no matter how much I wanted to do everything myself, there were times when the better solution was to hand some of the work to someone else.
I've spent the last couple of years building an amazing team of freelancers, who are able to do the jobs I'm less comfortable with or simply don't have time for. They bring even more professionalism to my work, save me from a heap of stress and have very often become good friends.
I truly value my team and appreciate the support and flexibility they provide. They are so generous with their time and are always happy to help out.
Who knows where the next five years will take us! But what I do know is that I'll keep investing in my business, developing the team and helping my clients be successful in their own endeavours.
Photo by Denny Müller on Unsplash