Which Time Management Systems are the Best?
by
Jennifer Chamberlin
October 2018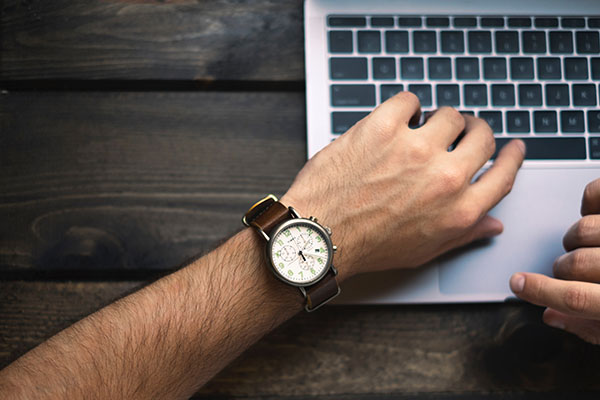 Time, that precious commodity most of us seem to have a chronic shortage of. Luckily there are many time management apps and systems to help us with this problem. The question is, which are the best?
In this article, we're going to take a look at three products that can help you take control of your time management.
Time Management Systems
RescueTime – This is a great extension that can be added to Mac or Windows. The basic version is free, whilst the paid version has many different functions to help you make improvements to your time management.
RescueTime helps you understand where all your time is going, by tracking the amount of time spent on every computer-based activity you perform. It generates useful information and infographics to illustrate this. You can fine-tune all the default settings to personalise the results.
How it helps:·
RescueTime gives you a deeper understanding of how you spend your time
Reminders alert you when too much time is being spent on specific tasks, stopping you from wasting time
Helps you find ways to achieve things faster and become more organised
Monday – is a web-based app that lets you track all sorts of things including general tasks, sales management, inventory tracking, task management, workflow and much more besides. It uses colour coded strips so you can easily see the stage a task is at. Monday is collaborative, and shareable with multiple team members. It provides the ability to upload files, make comments and transmit other detailed information.

There is a free trial, but after that Monday prices are as follows for their most basic plan:·
29€ per month, paid monthly
25€ per month, paid annually
21€ per month, paid bi-annually
How it helps:·
Monday is highly customisable, allowing you to make progress lists on just about anything
Allows for secure collaboration with other team members
Intuitive and easy to use with reports and analytics helping you identify problem areas quickly
Integrates with other sharing tools such as Dropbox, Zapier, Google Drive and more
actiTIME – can either be a web-based application or self-hosted on your business server. The web-based version is payable on a monthly basis, while the self-hosted version is a one-time only payment, although fewer functions are available with this option. It is significantly more expensive than the other time management systems we have looked at, but it is infinitely more powerful with many more functions.

actiTIME offers a standard time management solutions package but with the option of including useful add-ons that make it fit your specific company requirements.

How it helps:·
Online timesheets
Comprehensive reports and data analysis
Accounting data
Team management functions
Option of online or self-hosted packages
      My Bilingual VA's experience:
I heard about Rescue Time a few months ago. To begin with I was sceptical as I thought it might be just another distraction but I decided to install it on my PC and give it a go. I have it running in the background now and it's really shown me how I spend my time. One of its plus points is that you can personalise it to the way you work on your PC: you define what is useful, very useful or distracting time and make it your own.
I find that it's not 100% accurate, as it defines any time on social media as distracting for example, when actually I can be using it on behalf of a client, or to network or follow up leads. But on the whole it's been really valuable and I'm sure it's one of the reasons I'm on track with my goals for this year. Try it for yourself, you might be surprised by the results!
Conclusion:
We have only glanced very briefly at a few of the options available to help you with time management. It is impossible to compare and judge which is the best option, as it depends on your business's specific requirements. All of the solutions mentioned above are market leaders, but many alternatives also exist.
For helping you see where problem areas lie "Rescue Time" is a great app. If you want something affordable to unify teamwork, then "Monday" will do the job brilliantly. If you have a larger organisation and require a feature loaded, detailed reporting option, then "actiTIME" could be the best solution for you.