Job Descriptions that Attract the Right Applicants
by
Jennifer Chamberlin
August 2018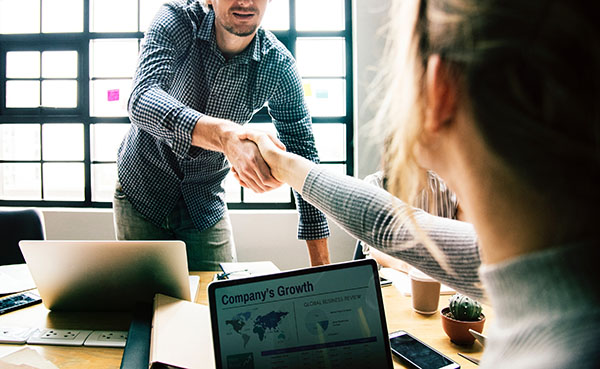 I spent several years working in Human Resources so this blog is related to recruitment.  Some of the principles here can be useful for entrepreneurs who realise they can't do it all themselves and need to outsource certain tasks in order to be able to focus and grow their businesses to the next level.
So, hiring new recruits for your business can be an arduous task. It is often both time consuming and stressful. The aim of a good job description is to only attract applicants who are a perfect fit for the job you are advertising. But how do you write job descriptions that attract the right applicants?
Job Title
Select a clear, easy to understand job title. This prevents misunderstandings and makes it easy for applicants to find the job you are advertising.
Job Description
When writing the job description, keep your ideal candidate in mind. Put yourself in their position, as if it were you reading about the job. By making your description interesting and fun, rather than dry and boring, you will create curiosity and an immediate affinity with potential candidates.
Fun, bold, interesting advertisements, help potential applicants visualise themselves working for you and let them see themselves in the role.
Highlight Specifics
To ensure the information included in your job description is clear, you can also include a bullet point list of specific requirements at the end. This helps to remind the reader of your requirements and targets the right applicants. It should include:
Any necessary or preferred qualifications
Previous experience requirements
Favoured personality traits (Good sense of humour, dedication, drive, team player etc.)
Any other requirements
Any necessary or preferred qualifications
Previous experience requirements
Favoured personality traits (Good sense of humour, dedication, drive, team player etc.).
Any other requirements
Be specific about the skills and qualifications you require, this will help eliminate many unsuitable candidates. If some of your ideals are flexible, make this clear.
Job Details
Provide detailed information about the responsibilities the job seeker will be required to fulfil. Just as with the job description, write as if you are talking to the candidate personally and summarise at the end with a clear bullet point list if necessary. Don't forget to include information on hours, pay, holidays, child care, flexible working opportunities, bonus payments and so on. An attractive working package can help make your business stand out from the competition.
About Us
Let your potential candidates know what your business does. Share your mission and vision and explain why working for you would be special. This allows people to imagine what working for you will be like.
Call to Action
Include a call to action that encourages the candidates to contact you quickly and easily. You can do this by providing an email address link, which is specifically for the job being advertised. You could also use an easy to complete online form that the job seeker can fill out and attach their CV.
Conclusion
Ensure your advert stands out from the crowd, with well written, informative and interesting job descriptions.
Be realistic about your requirements. If you make your ideal candidate parameters too specific, you may end up with no applicants at all, so try to strike a happy medium.
Using well-chosen keywords within your advert will help your ideal job seekers find it more easily. Think carefully about the words your ideal candidates are most likely to use, when searching for the job you are advertising.
If you don't have the time to read through 100's of applications, you can hire someone to narrow down the list for you, leaving only the best candidates for you to interview.
That's about it, happy recruiting!
I hope you've found this article useful.  If I can help you with your recruitments, do contact me.  I'd be delighted to assist you.