How becoming a mum changed my outlook
by
Jennifer Chamberlin
November 2018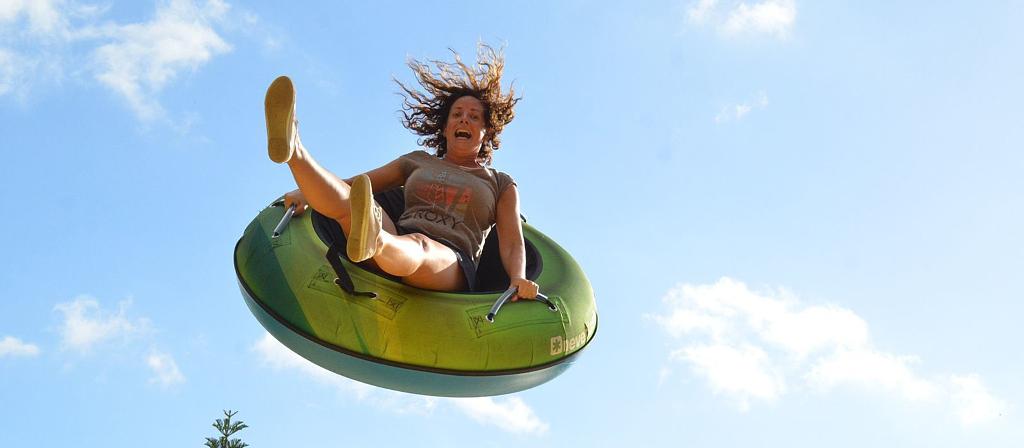 Are you a mum, dreading your return to work after having a baby? Or maybe you're a stay at home mum whose children are now at school and you're wondering about going back to work after a few years break?
If so, read on, in this blog the inspirational Sophie le Brozec shares her journey with us and explains how being a mum has broadened her outlook and helped her in building her own business.
"Before becoming a mum I had this idea that I had to be at the top of my career ladder before I had my first child. I was convinced that once I became a mum I would stagnate work-wise or possibly even move backwards.
That was over 12 years ago, and at the end of 2006 I became a mum and realised that this was absolute rubbish.
In fact, not only was it rubbish, but the complete opposite of the truth.
You see my career only really took off once I became a mum. And that is the case for so many women I know, especially for entrepreneurs and small business owners.
I had my first baby just before I turned 31, and until then I had been an employee, working across various industries in France (I'm a Brit but I moved to France after graduating from university).
However it was whilst I was pregnant that I had this growing urge to set up my own business. So - to the horror of pretty much everyone I knew - I chucked in my great job at the end of my maternity leave, and set up my first business with my husband.
I suddenly felt invincible. Something about growing, birthing and raising a little human made me feel like ANYTHING was possible. And I'm definitely not alone in that feeling.
The only problem at that time was I knew very little about business, entrepreneurship, networking or any of the zillion things that would have helped me with that first business.
On top of that I had no tribe, no people to support me, no one to talk to about this. Except a once monthly women's networking meet-up that I attended.
Social media and online networking was in its infancy, and I knew NO ONE in business.
The icing on the cake was the global recession which meant we ended up closing the company down.
It might sound awful - and it was at the time - but I learnt so much from that first step into the world of running my own business, that I have zero regrets.
Fast forward a few years and we were living in London, ready to welcome Baby Number 2 into the world. This time round when I set up my own business I had a huge bank of knowledge from books, courses, documentaries, podcasts and more.
But better than that, I had my biz tribe! I was in Facebook groups, I had entrepreneur friends on Twitter, Facebook and Instagram.
I had people I could share wins and fails with. Women who understood my juggle of kids vs my business. It was a support network of like-minded women - from across the world - who knew what I was going through, and had advice and experience to share with me.
So whilst my outlook about my capabilities changed massively when I became a mum, actually being able to pull everything off only came with more years of experience, study and a tribe behind me, supporting me.
If there is one word of advice I could give you then it would be this - surround yourself with what you need. That will definitely be a tribe - online and / or offline - as you will need this support network, no matter how amazing and successful you are. And never stop learning - read, do courses, listen to podcasts, watch videos and then put into practice what you learn.
I will leave you with this fabulous Henry Ford quote:

"Whether you think you can, or you think you can't - you're right."
Over to you now!!!"
More about Sophie:
Sophie Le Brozec is a bilingual Brit, married to a Frenchman, mum of 2, living in Mauritius after 12 years in France and 5 years in London. Sophie is the founder of the transformational personal development programme, Life Reboot Camp (www.SophieLeBrozec.com/camp), and runs a free Facebook group, Happy Women Worldwide (https://www.facebook.com/groups/522562974842290) . You can find Sophie at www.SophieLeBrozec.com or all over social media as "Sophie Le Brozec".