Helping me to help you
by
Jennifer Chamberlin
March 2018
As a virtual assistant, you may find that one day you are running after prospects, doing everything you can to convert them into clients and then suddenly, you don't always know how it happens, you're inundated with work.  When that happens, it's great and it's what most sole traders wish for every day, but how do you cope when you're a one (wo)man band?  Do you work all day every day, early in the morning, late at night and sometimes even through the night, sacrificing possibly your health and /or whatever personal life you had before, in the process?  Do you turn down work, disappointing those future clients? Or do you look around you at your network and peers to find those people you can trust, who could take on some tasks and do the job every bit as well as you would (and sometimes even better than you) and delegate out?
A few months ago, I was rushed off my feet struggling to keep up with all the demands on my time and one day I thought, enough is enough, I want to keep saying yes to the work my clients send me and I want to keep giving them the best possible level of service I can, so that they keep coming back to me and recommending my services to their network.
I thought about the tasks I could outsource, made a list and then I looked around me, at the peers I have in my network and reached out to a select few.  Having this small team of handpicked gems means I can take on more and more work from different clients and continue to provide my clients with the very best service.
I'm delighted to introduce them to you here:
Let's start with Jess!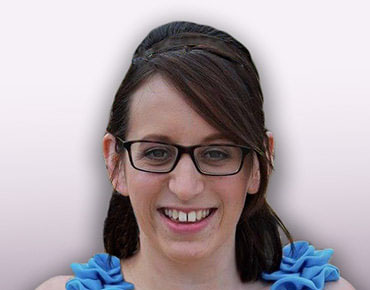 Jess and I met earlier this year through a mutual friend here in France. It was a lucky meeting which turned out to be mutually beneficial! Now based in France, in a small town outside Paris, Jess moved here from the UK 4 years ago when she started working at Disneyland Paris.
As a graduate from the University of Bath in the UK with a Masters in translation, Jess translates from French and Spanish into English, and helps out with editing and proofreading texts for clients.
Jess works full-time at Disneyland Paris and does translation for MBVA and other clients in her free time.
 What Jess says about MBVA:
"Jennifer gave me the push I needed to set myself up as a micro-entrepreneur here in France, and I'm so glad she did! Jennifer is lovely to work with and always professional."
 Why I handpicked Jess:
"When I met Jess I thought "wow! She's got a masters in translation".  To be honest, I was slightly in awe, here was someone who had studied translation for years but wasn't currently working in translation at all.  We had a chat and I encouraged her to set herself up as a microentrepreneur and start her own business.  I didn't think that just a few days later I would have the opportunity to call on her services.  Since then Jess has become my right hand for quick French to English translation.  She always says yes to the tasks I pass over and delivers work of an impeccable standard.  I'm delighted to have her on my team!"
Emilie - a super-efficient English to French translator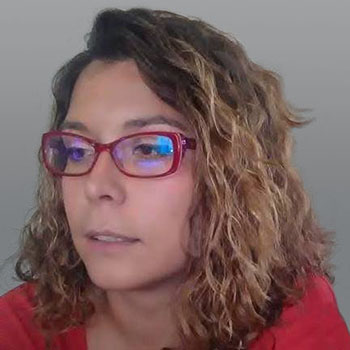 I found Emilie through an English-speaking Mums network here in France! As we are not only business women, but also mothers and wives, this Mums network is a great supportive group. During a meeting in October 2016, with several ladies, I was lucky enough to meet Emilie. When we spoke about our work, we realised we shared the same idea of good customer service and the same passion for our respective work.
Emilie lives in the French countryside, halfway between Poitiers and La Rochelle (with a great TGV link to Paris and flights to London). She teaches French as a Foreign Language and is very demanding with the quality of French language. Originally a bilingual trade assistant and having also worked at a real estate agency and lawyer's office, Emilie specialised in legal and trade documents, but also enjoys blog and website writing, for which she can call on her passion for writing.
Today Emilie works full-time as a travel agent and as translator for a few hours each week.
What Emilie says about MBVA:
"I've been impressed by the professionalism and conscientiousness of My Bilingual VA. Working in such conditions is not only safe for the clients, it's safe for partners too." 
Why I handpicked Emilie:
"When Emilie told me about her business I knew that we would collaborate when the opportunity presented itself.  It didn't take long, just a few weeks later Emilie needed a newsletter proofreading in English and she called me up.  It was only natural therefore that then when I needed a proof-reader/French mother tongue translator that I called on her services.  Emilie is fast and reliable, and her work is always impeccable."
Rose - My Super VA buddy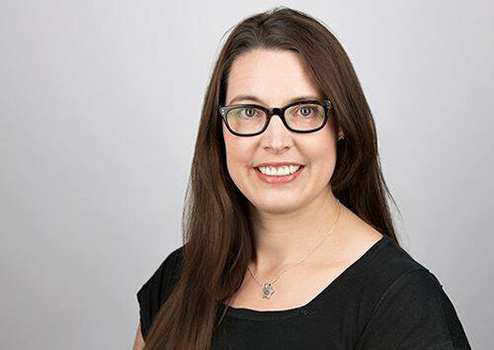 We first got to know each other through some of the VA forums on Facebook. Then we had a telephone conversation when we decided to work together as success buddies, we then finally met in person at the Office* event in London in 2016!
Based in London as a full-time VA, Rose is a generalist, but her main areas of work are audio transcription, formatting and proofreading, drafting content (for website, blogs, policies, etc.) and correspondence, copy typing, office set-up and reorganisation, creative solutions and online research.
What Rose says about MBVA:
"We make a great team! We have different strengths and areas of expertise which means that we can offer clients a more holistic service. I was asked by one of my clients for whom I do transcription whether I could recommend somebody to do a French to English translation and was delighted to be able to outsource that piece of work to My Bilingual VA. Since then, MBVA has been my first port of call for any translation tasks." 
Why I handpicked Rose:
"Rose is a very special member of my team. She first started by outsourcing work to me when I'd just begun my activity as a virtual assistant, so I was delighted to be able to return the favour when the opportunity arose.  Rose is particularly good at transcription so when a client called me up asking me if it was a service I offered, I immediately thought of my success buddy.  Rose's work is consistently top level and I'm delighted to be able to offer this service to my clients."
Zita - a fellow VA who has become a real friend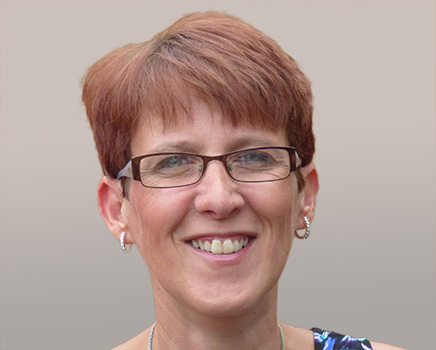 Zita and I met through VIP VA, run by Charlotte Wibberley.  It's a great community of like-minded VAs who support and encourage each other.
Working out of the beautiful Cotswolds in Oxfordshire, Zita is a bit of an all-rounder. She loves the mix of both traditional PA work like diary/email management mixed with more in-depth tasks, such as social media content, updating WordPress websites, researching and writing blog posts.
Zita works around her two children, so full-time on Mondays and Thursdays, and school hours on Tuesdays/Wednesdays and Fridays.
What Zita says about MBVA:
"I love helping out fellow VAs with their overwhelm.  I know how hard it is to outsource things within your business.  It's like handing over your baby to someone you don't know.  I pride myself on my associate work and I love working with Jennifer and learning more about the French market"
Why I handpicked Zita:
"I reached out to Zita for some data entry that was keeping me from concentrating on some important client business.  She immediately agreed and the work was completed in just a few hours. Working with Zita means that I can put into practice what I tell my clients every day "Give me the tasks you don't have time for and concentrate on growing your business".
(Quick personal note: I also turned to Zita when I was struggling to organise a special birthday weekend with my best friends who are spread out over the UK.  Her organisation was perfect and we finally got to meet!)
Katherine - a fellow VA who's also juggling work and family life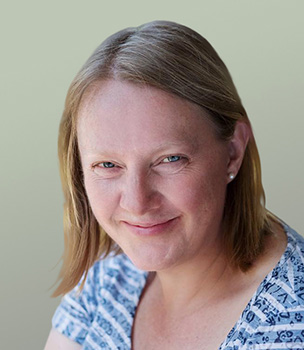 I met Katherine in the same group as Emilie, she is based 40 mins to the west of Cahors in the Lot, in sunny Southwestern France, amongst the vines.
Katherine has extensive experience working as a Board level EA and still enjoys the challenges that working closely with executives and company owners bring. In addition to providing many skills, including travel research, diary management, concierge-type services, internet research, document preparation and proofing, Katherine also speaks French, which enables her to assist non-French speaking clients.
Katherine also collaborates with a local magazine providing translations from French to English.
Working part-time, Katherine always tries to accommodate her clients' requirements and they very much appreciate being able to set her a task and know she will work independently and get it done. Katherine will keep going until any problem is resolved. 
What Katherine says about MBVA: 
"I have been very impressed by the determination Jennifer has exhibited in developing her business. Her professionalism in her approach to her work matches my approach and I enjoy working with her and value the mutual support that this provides."
Why I handpicked Katherine:
"Last summer I made the most of my status as an entrepreneur to become a digital nomad, travelling to England for three weeks with my children.  Most of my clients were on vacation at the same time but I did have one lady who still required bilingual assistance from a locally situated VA.  I called on Katherine and was really pleased with the service she provided.  I was able to make the most of my vacation and knew that my client was in safe hands.  Thank you, Katherine."
Michelle - a trilingual genius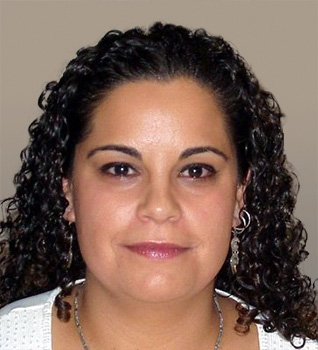 I met Michelle through the Facebook group VIP VA, run by Charlotte Wibberley.
Michelle is a trilingual VA & OBM who works full-time in her home office based in Spain. She offers general admin and HR support, mainly within the sports turf care industry and Real Estate.  
What Michelle says about MBVA: 
"My first contact with My Bilingual VA was on Facebook. As a multilingual VA myself, I was interested in having a chat with Jennifer and she very kindly accepted. During our Skype call Jennifer was particularly helpful, she gave me numerous tips and advice, for which I am very grateful. When Jennifer asked if I would do a transcription for her, I gladly accepted.
I am delighted to be on MBVA's list of chosen ones!" 
Why I handpicked Michelle:
"Just occasionally I get asked if I speak Spanish, I don't, but my dream for My Bilingual VA has always been to add other VAs to the team and to offer the same level of service in other languages. I'm delighted to have met Michelle and to be able to say yes to requests for assistance in Spanish now."
Kordula - meine Deutsche freundin die in Frankreich wohnt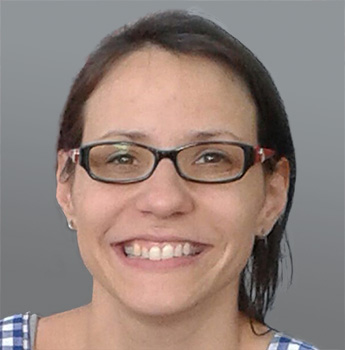 Kordula and I met at an anglophone association near Paris where we both volunteer on the Board.
Based in Paris, Kordula is a German mother-tongue speaker and does translations (from English or French to German) and transcriptions, copy-writing and reviews.
She is, although, most comfortable in the tech world and is currently finishing up her front-end developer certificate. Kordula's job experience is mainly in IT project management, but she would like to get more into programming. Working part-time, for the moment, gives Kordula time for training and figuring out her long-term job strategy.
 What Kordula says about MBVA: 
"Working with MBVA allows me to gain experience in a different (non-tech-related) field and to use my German language skills."
 Why I handpicked Kordula:
"Although I have studied German for years, I don't always have time to spend hours on a translation, so I'm really pleased to be able to pass work over to Kordula. Her work is of a consistently high standard and I'm delighted to be able to assist my German speaking clients.  Delegating work out to Kordula means I can find time to continue my German lessons"
Ann - the newest member of my team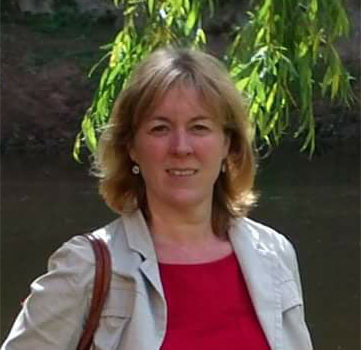 Ann has lived in France for 11 years and loves learning about its beautiful areas and its cultures.  Mastering French during this time has also been a challenge, though one she has really enjoyed.  Ann decided to put her HND in Hotel and Business management to good use as a sole trader in 2010 and opened a cleaning business whilst being a mum to 3 small children.  8 years later the business is successful and she's working full time.  She's now putting her great personality and good communication skills to good use in the area of sales and marketing.
What Ann says about MBVA: 
"Joining MBVA has given me a chance to be able to use my French skills and to challenge myself in a new field.  Since I've started working with Jennifer I have found a new confidence in my abilities."
Why I handpicked Ann:
"I'm in touch with a lot of VAs on social media but sometimes you need to cast the net a bit wider when you're looking for a VA with a specific skill set.  This was how I met Ann.  We had an initial get to know you chat and I thought she'd be perfect for one of my newer clients.  I'm thrilled that she's been able to join my team and am looking forward to working with her and getting to know her better.