Clubhouse: it's like marmite!
by
Jennifer Chamberlin
January 2021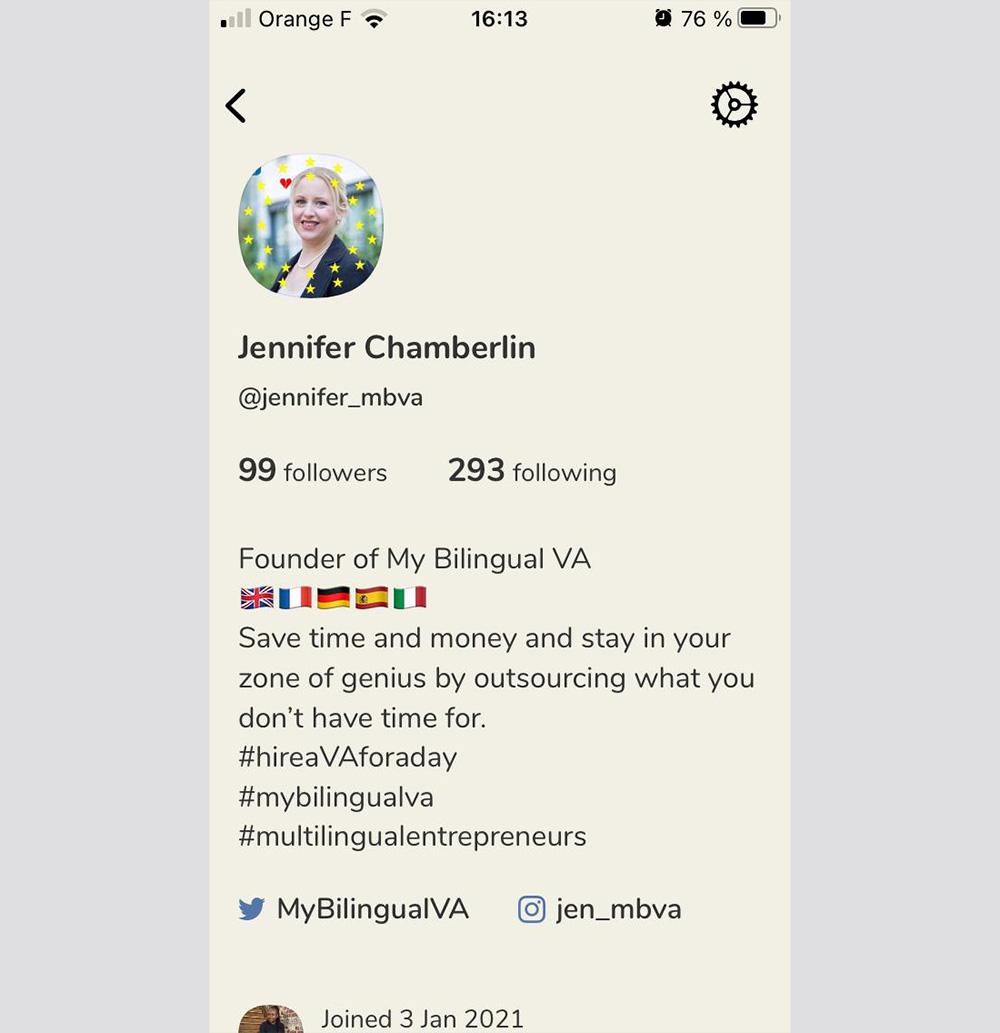 "Clubhouse"
Have you heard this new buzz word since the beginning of the year?
It's a new social media app that's a bit like marmite: you either love it or hate it.
Here are three reasons why I love it!
1) It's all audio: no need for pretty clothes or perfect make up and messy hair is ok. People can only hear your voice, so you can be your true authentic self wherever you are, and whatever you're doing.  One of my friends told me her dog had never been out on so many walks since she joined the app!
2) The connections are genuine, yes you lose access to people's nonverbal communication, but hearing peoples' voices gives you an insight into their emotions, you can hear surprise, frustration, joy and delight. Whereas with a post on social media you'll never know if it was written live by the person themselves or their assistant months ago, Clubhouse only hosts live conversations, with people genuinely in the room, as themselves. One of the downsides is that nothing is recorded at the moment, so it's great to practise active listening with a means of taking notes, but if you're listening passively then you'll need to be sure to connect with people while you're in the room so you can then message them via Twitter and / or Instagram with any questions you may have.
3) You can make your profile your own: you can really explain what you do and how you serve people, if you're a business owner like me, you can then add links to your Twitter and Instagram profiles and people can contact you freely. No limits, no waiting for them to accept your connection requests.  It's great for widening your audience and building your network.  Since I joined I've been in rooms and even on stage with some amazing people who I really admire and I've made some amazing new connections! It also allows its members to freely share their knowledge and show up as the experts they are and gives us all a great space to practise our public speaking skills.  We can also create our own rooms to lead our own discussions and even clubs, where we can bring our followers together, a great way to build and engage with our communities!
However using the platform does come with a word of warning: there is very little moderation and control so you can stumble into discussions that you'd really rather you hadn't heard.  It's up to all of us to keep the platform clean and that means speaking out when we hear bullying, racism, homophobia, anti-Semitism or misogyny. 
So, if you're an Iphone or Ipad user and you'd be interested in joining Clubhouse, reserve your ID today and let your network know you're waiting for your invite.  They are a bit like gold dust right now but they will come through eventually and I'll see you on the inside: @jennifer_mbva
If you're a VA then I highly recommend joining Sarah-Jane Heath and her Thursday chat: All Things VA.
And if you're looking for some training in how to use Clubhouse then I highly recommend Gemma Went and her new Clubhouse starter kit: https://app.gemmawent.co.uk/how-to-get-started-with-clubhouse
PS. Here are a few expressions you'll hear when you begin to use Clubhouse:
Reset the room: when the moderator welcomes new people into the room, reminding them what it's about, basically starting the conversation over.
Invite to the stage: When you join a room you'll be in the audience and able to listen in.  If you want to speak however you'll need to be invited to the stage, you can then turn your mic on and dive in when you're invited to do so.

I'll put myself back in the audience: when the speaker finishes their intervention and returns to the audience.